Rome – 4 days to 1 week
Rome is not a city to rush through. It was once the most important city in the world, and you could explore for months without seeing everything. Roman ruins are in every nook and cranny, grand piazzas and fountains are around every corner, and outdoor cafes all around the city just beg for you to sit for a few hours and soak in the ambiance.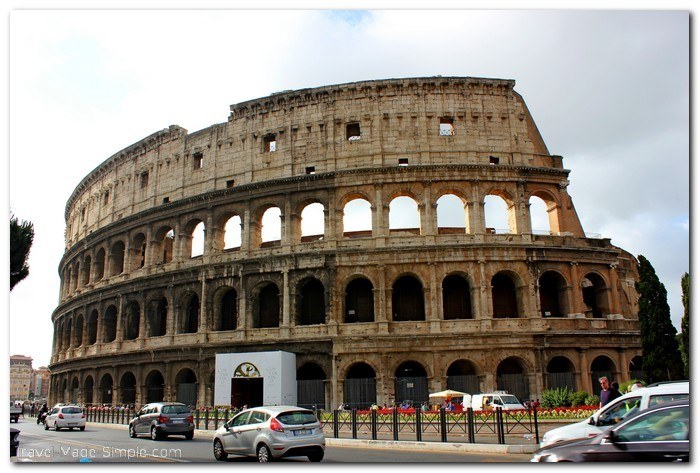 The Colosseum – The Colosseum is one of the most recognizable attractions in the world, and it's even more amazing in person. Admire the intricate architecture and learn about the gory history of the gladiators. I took this tour and really enjoyed the exclusive access to the underground areas and the third tier for an amazing view. Plus it was great being away from the crowds and skipping the line.
The Roman Forum – Next to the Colosseum, this was the center of public life. Politics, religion, and commerce all converged here. Today archeologists uncover more layers of history and ruins here all the time. Often the Roman Forum is included on Colosseum tours, and that was true with the one I took.
Pantheon – This is one of Rome's most fascinating buildings due to its impressive dome. It was the largest dome in the world until the 15th century, and it is still the largest non-reinforced concrete dome ever built.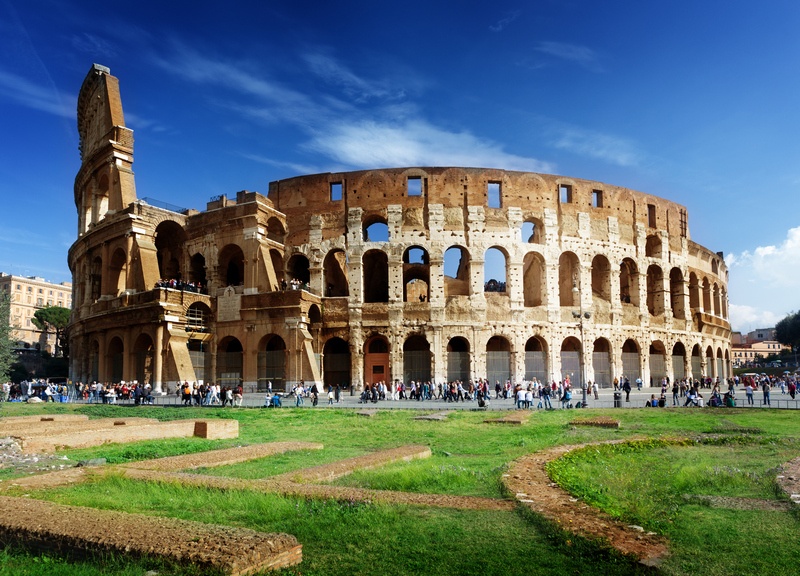 Trevi Fountain – In a city full of fountains, this one draws more people than any other. The huge fountain takes up most of the piazza, and legend has it that you will return to Rome if you throw a coin over your shoulder into the fountain. (The money is collected and donated to charity, so you're also helping out.)
Spanish Steps – Named for the nearby Spanish Embassy, this grand set of stairs is a place to sit and people-watch while resting your feet from all the sightseeing you've been doing all day.
Piazza Navona – This large piazza contains three extravagant fountains and several cafes.
Campo de Fiori – An important and historical market, here you can find fruits and vegetables, as well as oil, vinegar, lemoncello, and many other typical Italian foods.
Castel Sant'Angelo – Originally built as a mausoleum for emperor Hadrian, this was later converted into a papal palace. A secret passageway from the Vatican was built in the 13th century.
Vatican City – The smallest sovereign state in the world lies entirely within the city limits of Rome. This is the home of the Catholic Church and the extensive Vatican museums. And don't forget its biggest attraction, the Sistine Chapel. Some tours, like this one that I took, will even get you early access to see this famous ceiling. Nothing compares to seeing it without the shoulder-to-shoulder crowds.
Food tours – Rome has loads of fun and entertaining food tours. They'll let you taste a variety of different foods, and some will even show you how to make pizza or pasta. I took this one and this one and I enjoyed them both. They're completely different experiences, but you can't go wrong with one of those food tours. You can read a full review and comparison of these two Rome food tours here.
This isn't even everything to do in Rome! There are plenty of museums and other attractions throughout the city. Don't try to squeeze it all in.
Sights like the Colosseum, Roman Forum, and Vatican City will take several hours each. Decide which ones are important to you, throw that coin into the Trevi Fountain, and see more of this wonderful city on your next visit.